Regular price
Sale price
€9,95 EUR
Unit price
per
Sale
Sold out
Earasers Waterproof Carry Case 

Keychain ring provides convenience. Holds one pair of any size Earasers.  Made of metal.
Size: 1 7/8" Tall x 1" Wide
Optional ENGRAVING For Companies?  Contact us!
View full details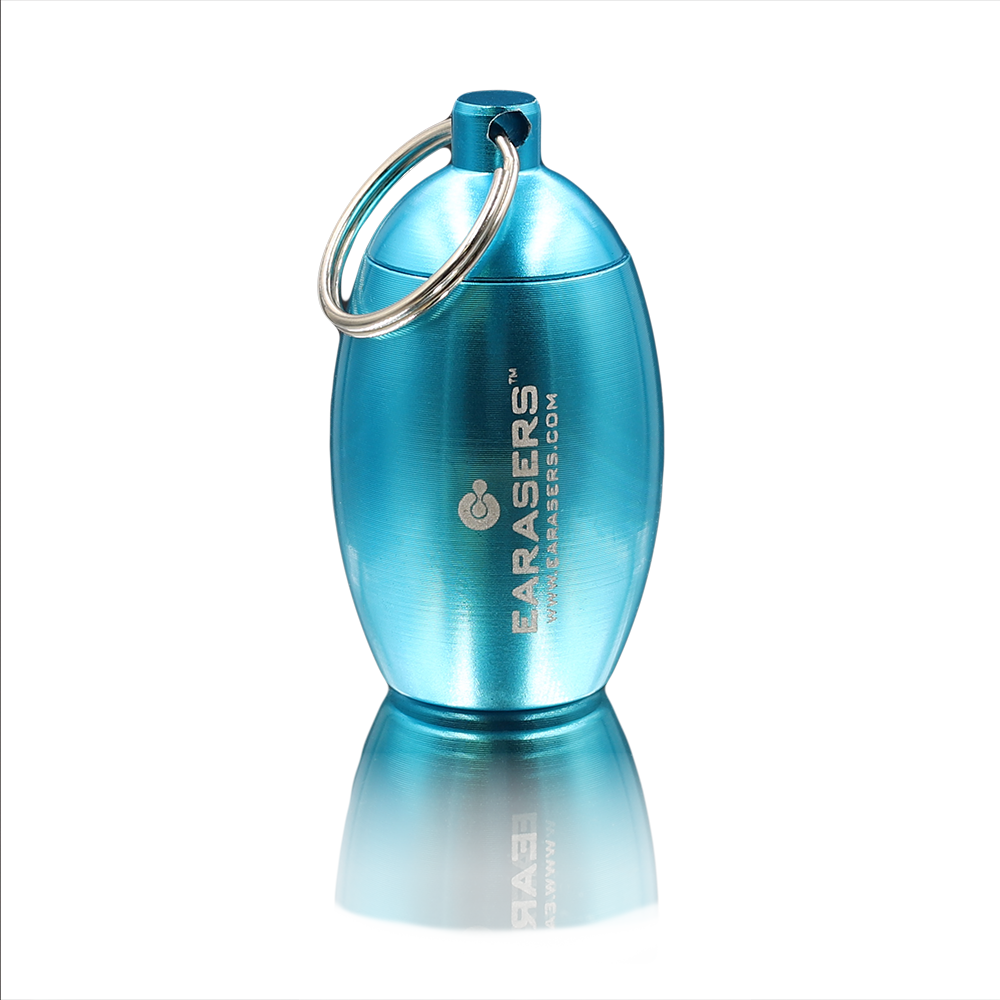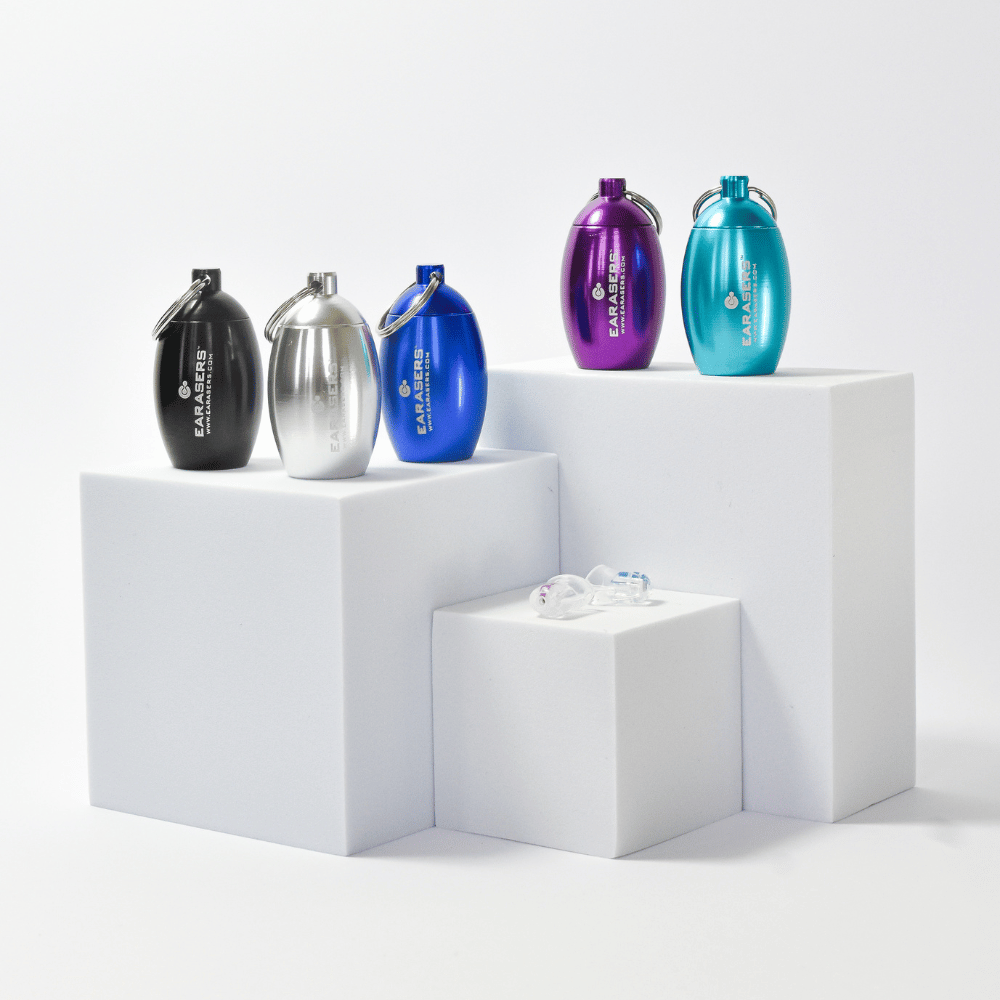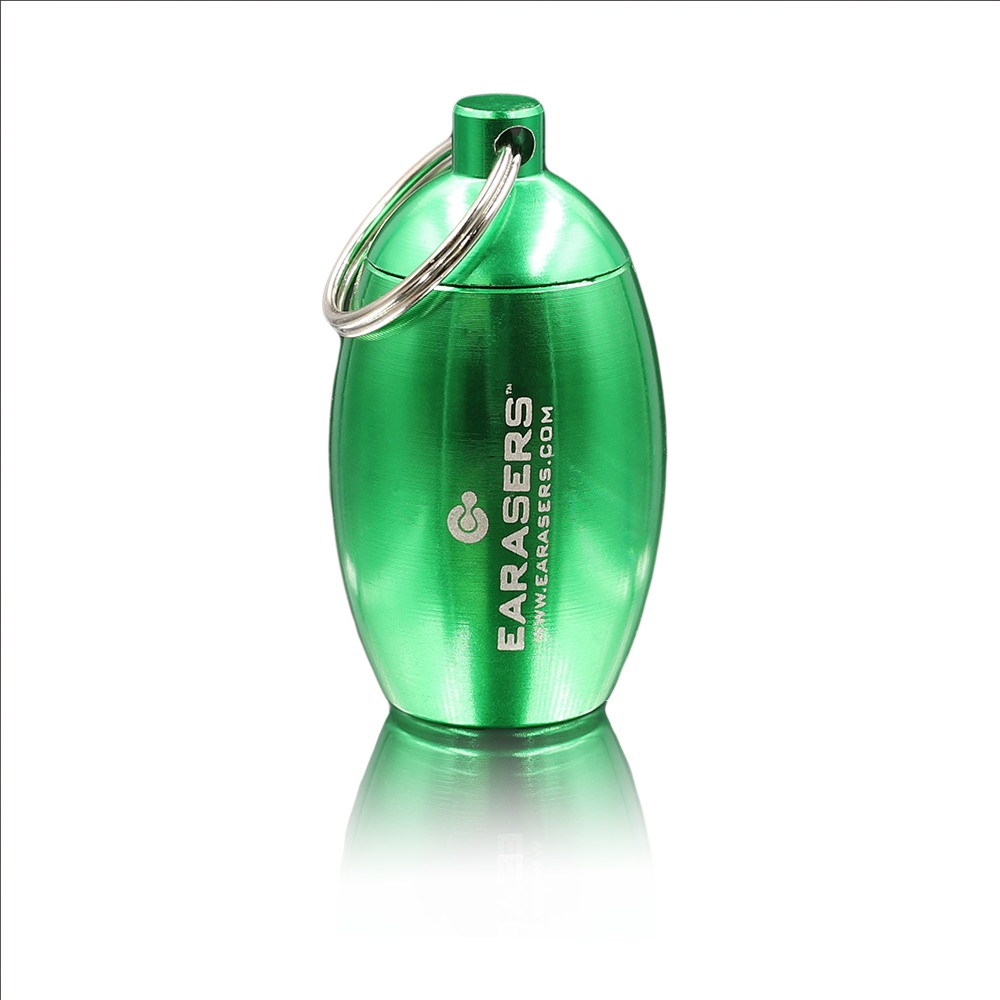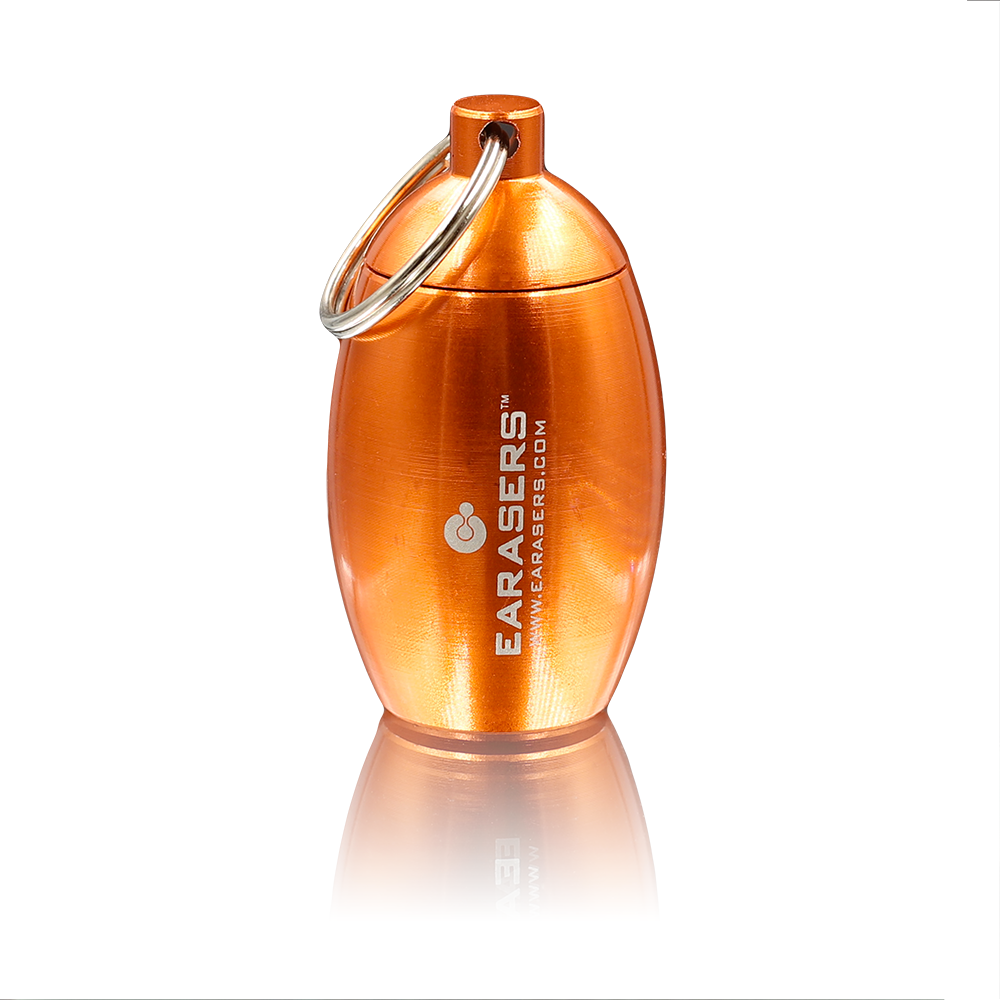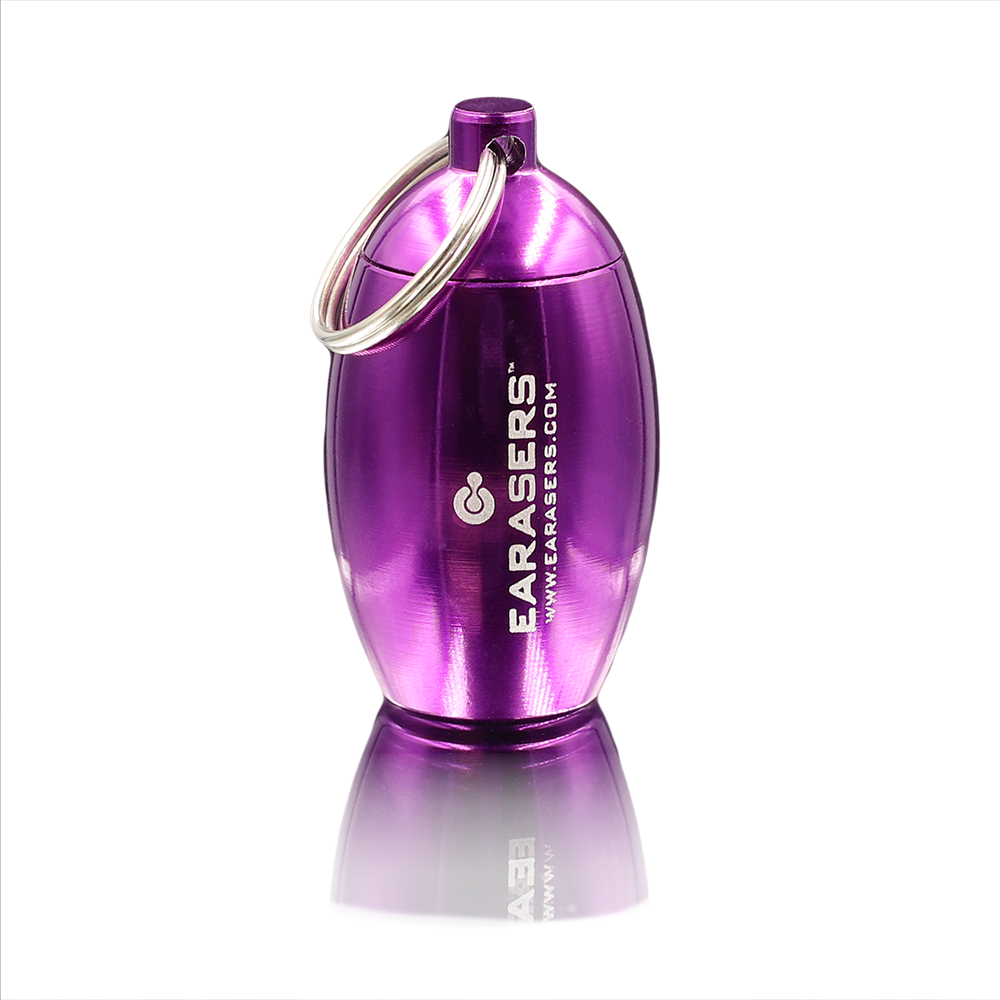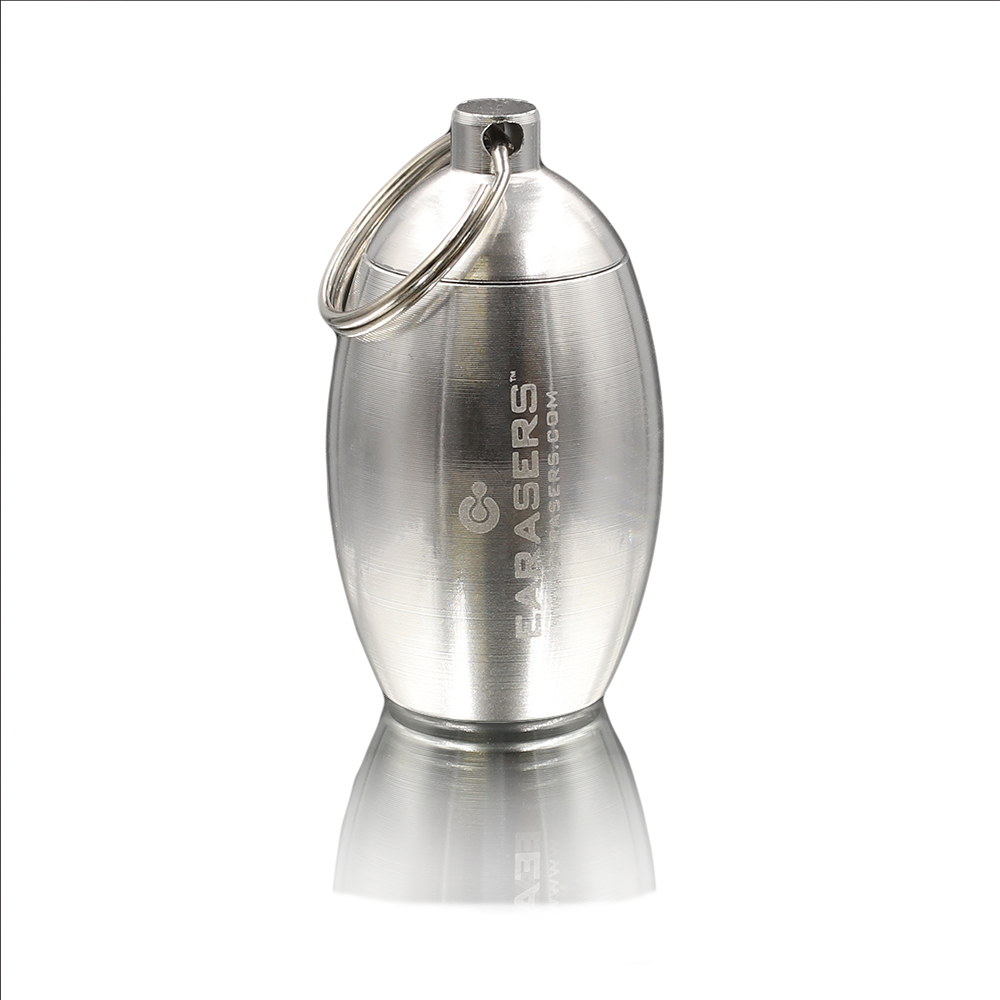 100-Day Hassle-Free Returns

Return within 100 days, no questions asked

2-Year Warranty

On all our EarAsers products
EARASERS EARPLUGS SIZE CHART
Earasers earplugs are a popular choice for musicians, concert-goers, and anyone looking to protect their hearing while enjoying loud music or noisy environments. To ensure the best fit and maximum protection, Earasers offers a range of sizes for their earplugs. It's important to note that everyone's ears are different, so best fit for your ears.
SIZE 'XS'

SIZE 'S'

SIZE 'M'
Frequently Asked Questions
How do I insert my Earasers Earplugs?

Take the string between your thumb and index finger, put it in your ear. Once sealed in the ear canal, turn and adjust so your Earasers earplug aren't visible from the front.
Will they fit?

Yep, our earplugs are fit for all, because they come with removable silicone ear tips in 4 different sizes.

So, whether you've got tiny ears or need something slightly larger, you can adjust your ear tips to fit you perfectly. Additionally, you can get foam ear tips in 3 sizes
No recieved
After two weeks, the products are still being shipped, so I cannot review the product.
Impractical "bomb"
Screwed lid is very impractical in dark and crowded spaces. Hole is so small that plugs are not easily pulled out of the case. Design is like a bomb and not very practical in pocket and security screenings. I prefer default plastic round box. Water resistance is rarely needed but a plus.
Nice
Its a nice case but a bit big for the keychain
Waterproof / Keychain Carry Case
Waterproof / Keychain Carry Case
Very good for storing your earasers. Compact enough to put on your keychain so you allways have them with you. Just in case.