Regular price
€659,00 EUR
Regular price
Sale price
€659,00 EUR
Unit price
per
Sale
Sold out
MI-909 Advanced Wireless IEM System
MI-909 is an industry first, professional quality digital wireless stereo IEM system. Featuring digitally encrypted technology with unparalleled digital audio performance and transmission reliability, the superior frequency response characteristics of the MI-909 from 20 Hz to 15 kHz clearly exceed those of analog systems. Combining DSP & digital diversity technologies, this upgraded MI-909 system has advanced features and functions that supersede its competitors.
Key Features:
EIA-standard half-rack 19" metal case, LCD screen display, rotary control knob for advanced menu settings and dual audio LED indicator lockable front panel.
Up to 16 compatible channels within the same frequency group.
Selectable encryption keys with scroll or static setting for single or multiple receivers.
Selectable HI, LOW or OFF (mute) output power.
High dynamic range, stereo audio inputs and able to withstand the maximum output levels of professional audio mixers.
Built-in DSP 3 band ±9 dB EQ settings for audio modifications.
Free Scan selects an open, interference-free transmitter frequency and ACT syncs the transmitter and receiver frequencies automatically.
Ideal for professional multi-language interpretation system and installation applications.
Specificiations:
Housing Standard 1/2U rack-mountable metal case with rotary control knob 
Frequency Range 470 ~ 639 MHz, 705 ~ 960 MHz (country dependent) 
Bandwidth 64 MHz 
Preset Frequency 12 non-interference compatible frequencies in group 1 ~ 10.
16 non-interference compatible frequencies in group 11 ~ 16.
216 preset frequencies in total. 
Channel Grid 25 kHz 
Channel Set-Up ACT Sync 
Frequency Response 20 Hz ~ 15 kHz (stereo) 
Stereo Separation > 95 dB 
Max. S/N Ratio 95 dBA (stereo) 
T.H.D < 0.1% @ 1 kHz 
Modulation Type Digital modulation 
Spurious Emissions < 4 nW 
Operating Temperature -10℃ ~ +60℃ 
RF Output Power Low < 10 mW︱ High < 100 mW switchable (country dependent) 
ADC Dynamic Range 112 dBA 
Audio Input Jack 2× Combination XLR & 6.3 mm (1/4 ") TRS 
Audio Output Jack 2× 6.3 mm (1/4 ") TRS 
Max. Input > + 26 dBu, Selectable Line / Mic level 
Audio Input Adjustment 0 ~ -30 dB, 3 dB step 
Earphone Output Jack Ø 6.3 mm stereo phone jack with volume control 
Earphone Output Impedance ≧ 16 Ω 
Network Interface 2 × RJ-11, proprietary MIPRO ACT-BUS 
Antenna Connector TNC (50 Ω impedance) 
Power Supply External 12 ~ 15 V DC 
Dimensions (W × H × D) 210 × 44 × 206 mm / 8.3 × 1.7 × 8.1 " 
Net Weight Approx. 1.1 kg / 2.4 lbs
Read an independent review HERE
View full details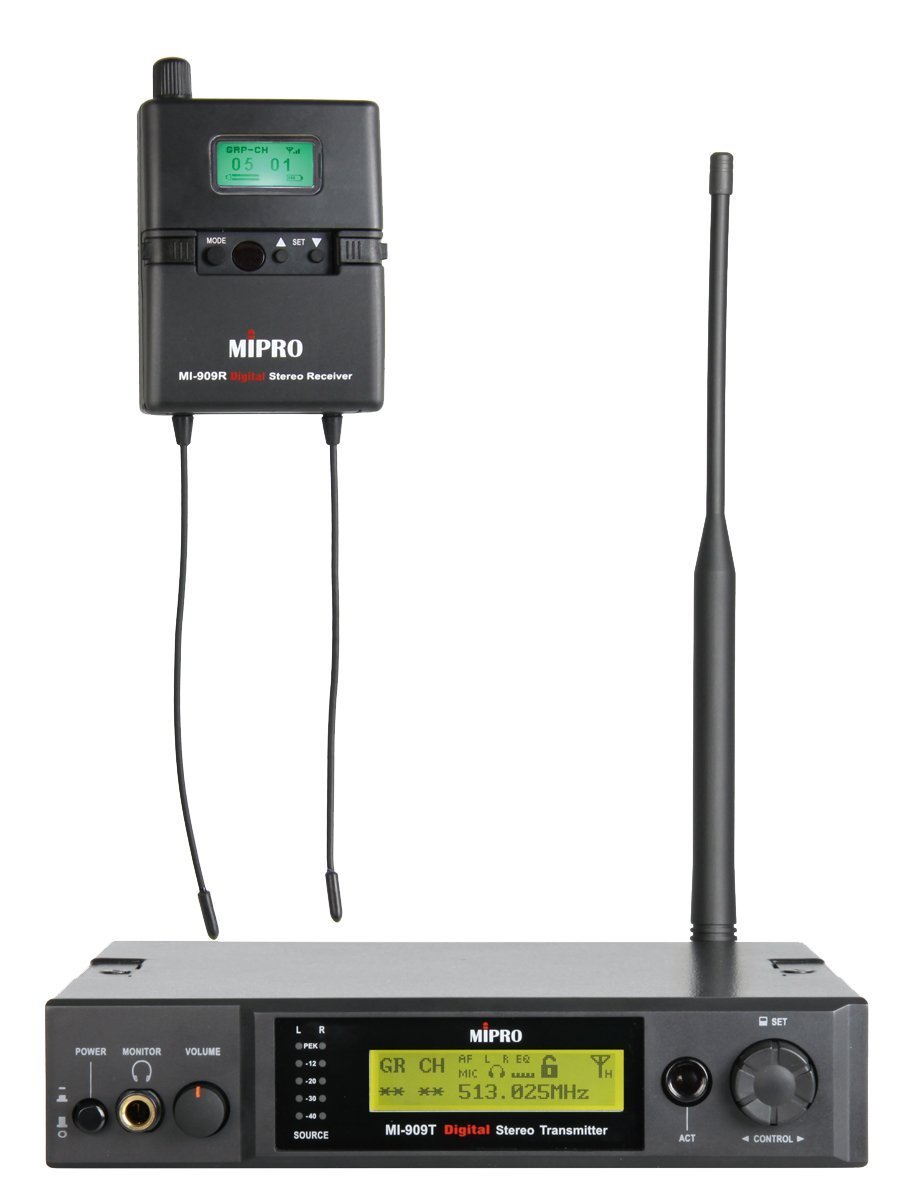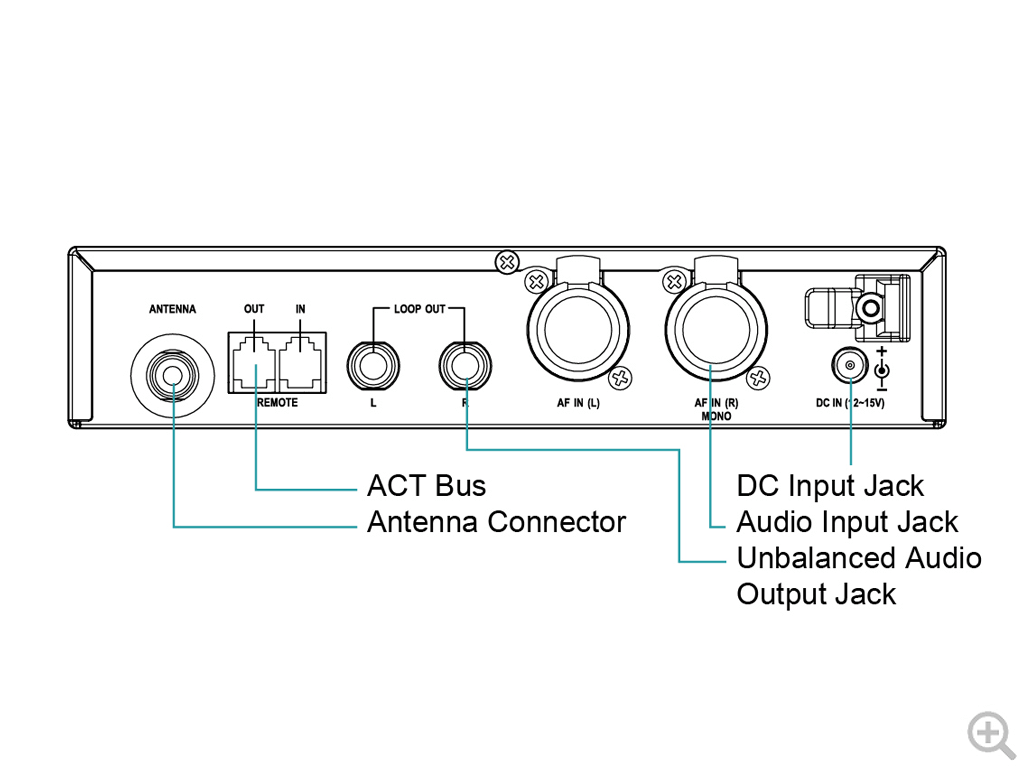 100-Day Hassle-Free Returns

Return within 100 days, no questions asked

2-Year Warranty

On all our EarAsers products
EARASERS EARPLUGS SIZE CHART
Earasers earplugs are a popular choice for musicians, concert-goers, and anyone looking to protect their hearing while enjoying loud music or noisy environments. To ensure the best fit and maximum protection, Earasers offers a range of sizes for their earplugs. It's important to note that everyone's ears are different, so best fit for your ears.
SIZE 'XS'

SIZE 'S'

SIZE 'M'
Frequently Asked Questions
How do I insert my Earasers Earplugs?

Take the string between your thumb and index finger, put it in your ear. Once sealed in the ear canal, turn and adjust so your Earasers earplug aren't visible from the front.
Will they fit?

Yep, our earplugs are fit for all, because they come with removable silicone ear tips in 4 different sizes.

So, whether you've got tiny ears or need something slightly larger, you can adjust your ear tips to fit you perfectly. Additionally, you can get foam ear tips in 3 sizes