Regular price
Sale price
€10,00 EUR
Unit price
per
Sale
Sold out
Ear wax is a killer for your Earasers.  Protect your actual filters with these simple to use Wax Guards.  Wax Guards do not enhance, or interfere, with your EARasers earplugs, they are simply an accessory item to assist you with easier maintenance of your earplugs and to protect your filter (that's the expensive part) from being clogged, or impacted, from ear wax. 
Each pack contains 8 wax guards with a tool for insertion and removal.  This will help keep your filters operating at peak condition.  We suggest one Wax Guard every other week.  If you use Earasers daily, and if you tend to generate ear wax quite regularly,  you may also want to increase the use of the wax guards to once per week..
 INSERTION of WAX GUARD
1. Remove one applicator stick from Wax Guard package.
2. A new white Wax Guard will be on the smooth end of applicator stick.
3. Gently place Wax Guard directly down the "Tip" end of your EARasers earplug (not the string end)
4. Gently push down.  (The key is not how hard you push, but rather how STRAIGHT you push in.) Wax Guard will be 'snapped' in.
5. Remove applicator tool. Wax Guard will stay in tip of EARasers earplug.
6. Wear earplug as normal.
REMOVAL of  WAX GUARD
1. Remove one applicator stick from Wax Guard package.
2. Insert the empty end of the applicator stick into the used Wax Guard in your earplug tip. This end will have some definition to it. 
3. Right Handed users: Twist the applicator stick away from you and gently pull out used Wax Guard. 
    Left Handed users: Twist the applicator stick towards you and gently pull out used Wax Guard.
4. Use opposite end of applicator stick to firmly insert your next clean white Wax Guard into the tip.  (follow above instructions for INSERTION)
5. Discard used applicator stick.
View full details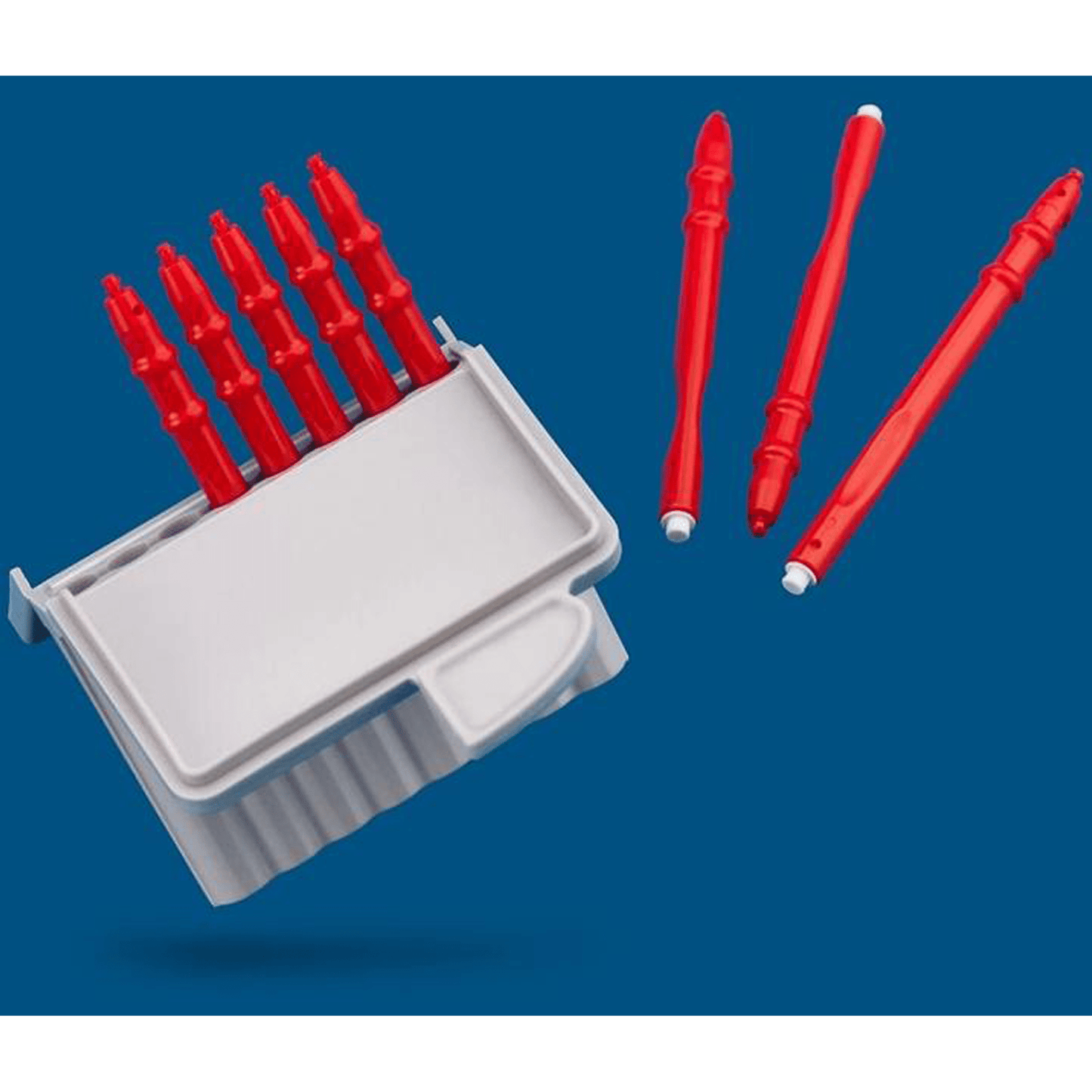 100-Day Hassle-Free Returns

Return within 100 days, no questions asked

2-Year Warranty

On all our EarAsers products
EARASERS EARPLUGS SIZE CHART
Earasers earplugs are a popular choice for musicians, concert-goers, and anyone looking to protect their hearing while enjoying loud music or noisy environments. To ensure the best fit and maximum protection, Earasers offers a range of sizes for their earplugs. It's important to note that everyone's ears are different, so best fit for your ears.
SIZE 'XS'

SIZE 'S'

SIZE 'M'
Frequently Asked Questions
How do I insert my Earasers Earplugs?

Take the string between your thumb and index finger, put it in your ear. Once sealed in the ear canal, turn and adjust so your Earasers earplug aren't visible from the front.
Will they fit?

Yep, our earplugs are fit for all, because they come with removable silicone ear tips in 4 different sizes.

So, whether you've got tiny ears or need something slightly larger, you can adjust your ear tips to fit you perfectly. Additionally, you can get foam ear tips in 3 sizes
Necessary if you value sleep
Honestly, the product is top notch and I use it daily, that alone would warrant the 5-stars. But what you're getting into is also the most extreme case of excellent and dedicated service. I'd buy them just to support Mark and the excellent team behind earasers.
TL;DR: You'll sleep when travelling and at home (especially if you have young children) and you'll get treated like a proper human being.