Regular price
Sale price
€10,00 EUR
Unit price
per
Sale
Sold out
If you want to maintain your Earasers to the absolute max, use this kit. Each wipe is custom formulated to provide a germicidal wipe, which kills all bacteria that could possibly form on the surface of your Earasers. This will help keep your filters operating at peak condition while making sure that your hearing health is optimized. We suggest one wipe every other week. If you use Earasers daily, and if you have more wax production than average, you may also want to increase the use of wipes to once per week.  Tiny soft bristle brush included to assist in removing wax from tip/filter area.  Gentle strokes across the opening to remove debris. Do not "poke" anything down the tip like a toothpick or wire as it will pop your filter and render your earplug useless.
View full details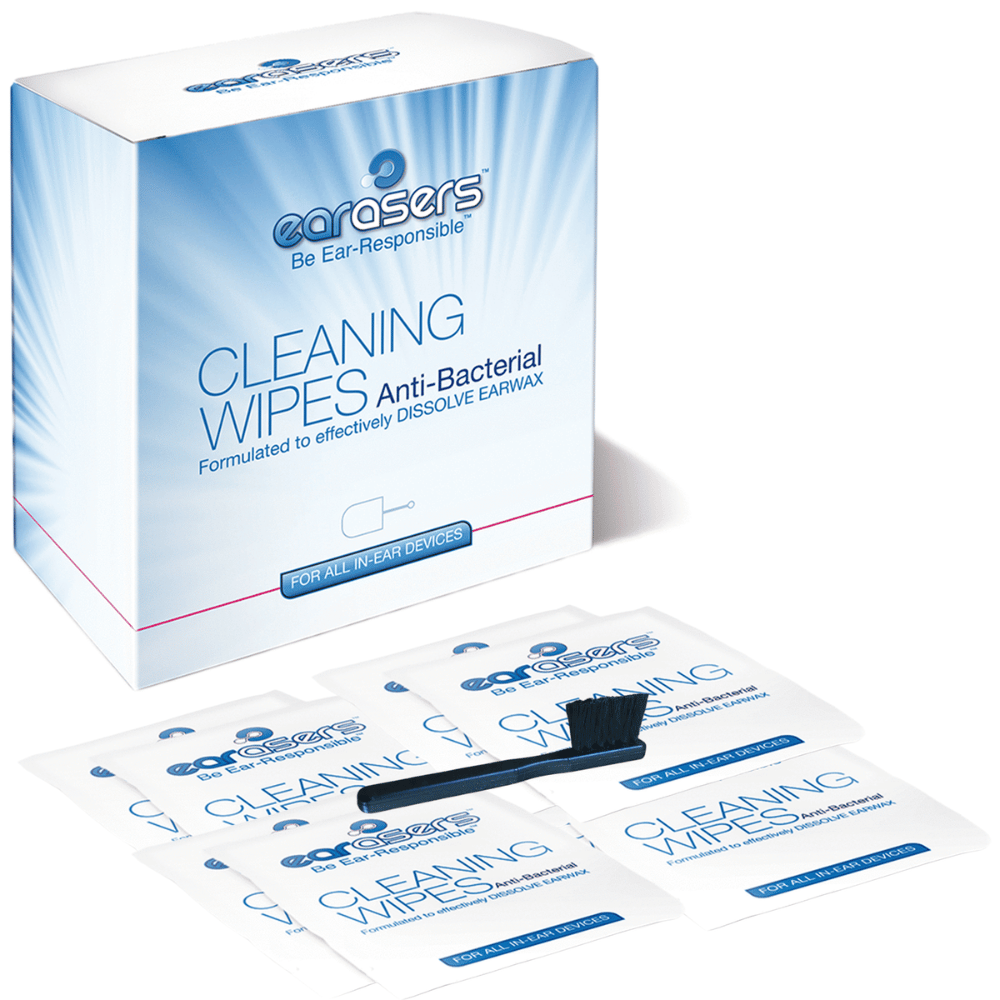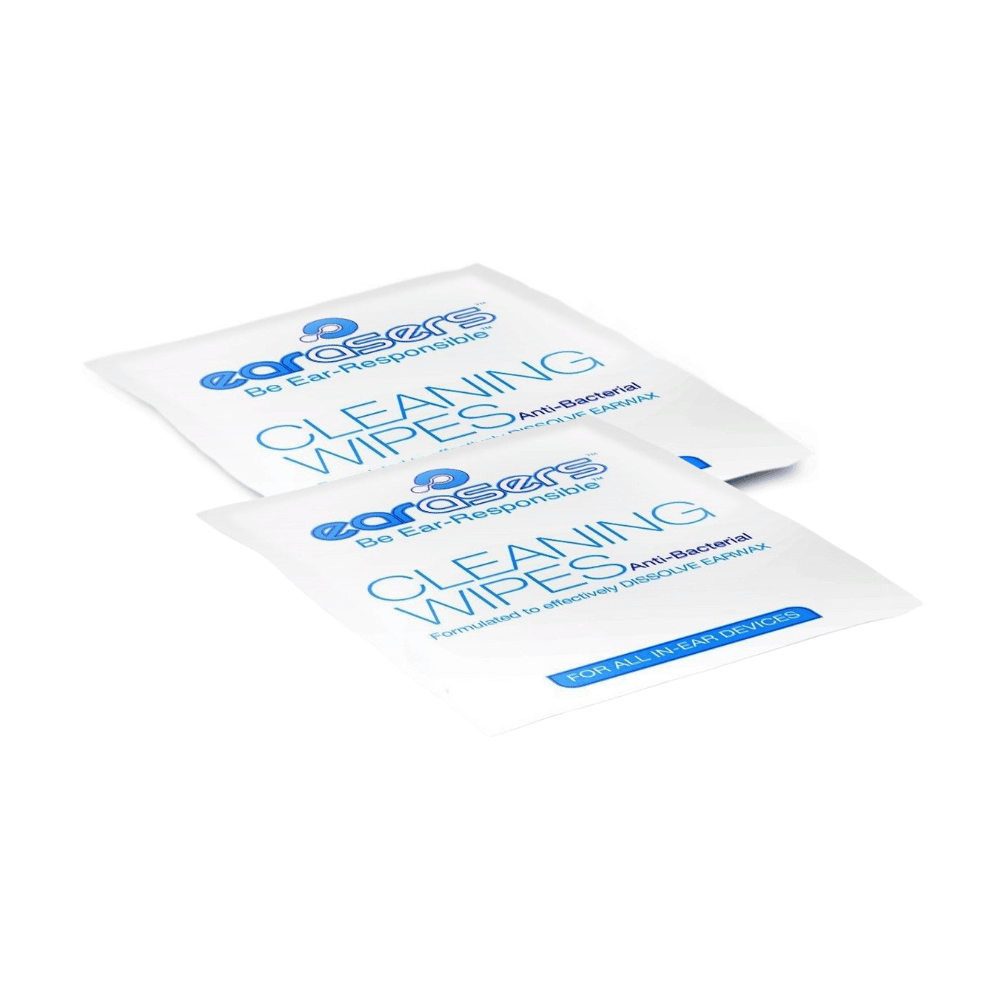 100-Day Hassle-Free Returns

Return within 100 days, no questions asked

2-Year Warranty

On all our EarAsers products
EARASERS EARPLUGS SIZE CHART
Earasers earplugs are a popular choice for musicians, concert-goers, and anyone looking to protect their hearing while enjoying loud music or noisy environments. To ensure the best fit and maximum protection, Earasers offers a range of sizes for their earplugs. It's important to note that everyone's ears are different, so best fit for your ears.
SIZE 'XS'

SIZE 'S'

SIZE 'M'
Frequently Asked Questions
How do I insert my Earasers Earplugs?

Take the string between your thumb and index finger, put it in your ear. Once sealed in the ear canal, turn and adjust so your Earasers earplug aren't visible from the front.
Will they fit?

Yep, our earplugs are fit for all, because they come with removable silicone ear tips in 4 different sizes.

So, whether you've got tiny ears or need something slightly larger, you can adjust your ear tips to fit you perfectly. Additionally, you can get foam ear tips in 3 sizes
Cleaning Wipes / 30 per box
Good product - good service.