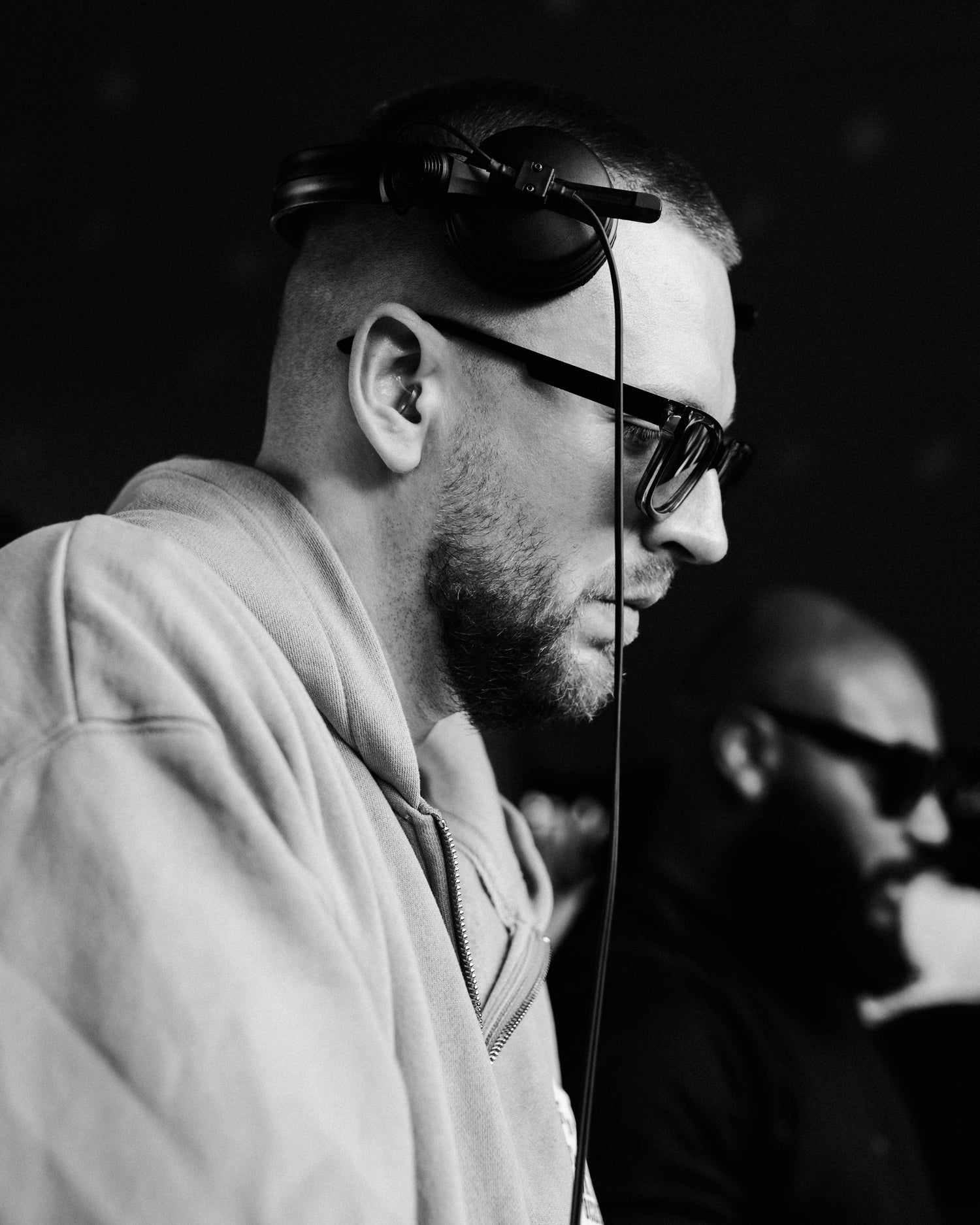 DJ's Earplugs
No need for expensive custom made earplugs. No need to visit an audiologist or specialist to measure your ear size.. Lost them again? No need to spend 150 euro's again. As a DJ, Earasers is your best solution.
Renowned artists such as Franky Rizardo, ANOTR, Latmun, Luuk van Dijk, Mason Collective, Menesix, Toman, Wheats, Joëlla Jackson, Wade, Joey Daniel, Rayzir and many more have enthusiastically embraced these innovative earplugs and are reaping the benefits.
Regular price
€58,00 EUR
Sale price
€49,95 EUR
Unit price
per
Sale
Sold out
Earasers DJ Earplugs 
Why Earasers...?
Earasers fit under your headphones +
Lost them? Order online + 
No plugged up feeling +
Frequency filter enables you to hear human voices + 
Not only do Earasers deliver exceptional sound quality, but they also prioritize your comfort and style. The fit of these earplugs guarantees a comfortable experience, allowing you to wear them for extended periods without any discomfort. What's more, their discreet design ensures that they remain virtually invisible when worn, so you can enjoy your conversations without drawing attention to your hearing protection.
In recognition of their outstanding performance, Earasers Earplugs have been rated as the number one earplug for 2023. Their unparalleled combination of crystal clear sound, comfort, and style sets them apart from the competition. 
Description +
The Earasers soft silicone design is based on one of the most widely used hearing aid tips in the market. There is no need for expensive trips to a specialist to get custom ear molds. The Smart Seal technology conforms to the shape of your ear canal for a more comfortable fit that you can wear all day. Earasers can be cleaned and reused, and when the silicone tip starts to get old, they can be "Renewed" with new silicone sleeves.
Filter reduction level +
For someone who attends music festivals or loud concerts we have the best type of earplug. Choose your own reduction, for instance -19dB -26dB. Now you make sure your ears won't hurt when the noise is going extra loud. No beep when coming home.
If you have any questions regarding the filter you want to use, please contact us or check out our social media pages where we give more information.
Size + 
Tip on sizes:
75% of young adults use Small
75% of men use Medium
75% of women use Small
Most people already know if they have small ears due to their experience with other earbuds. Don't worry, there is some definite overlap in the sizes. If you guess wrong, you can always exchange them within 30 days.  
Product information +
Visit the info section on our website to find FAQ, warranties, specifications or instruction videos. For any other questions hit the question section or send us an Email.
View full details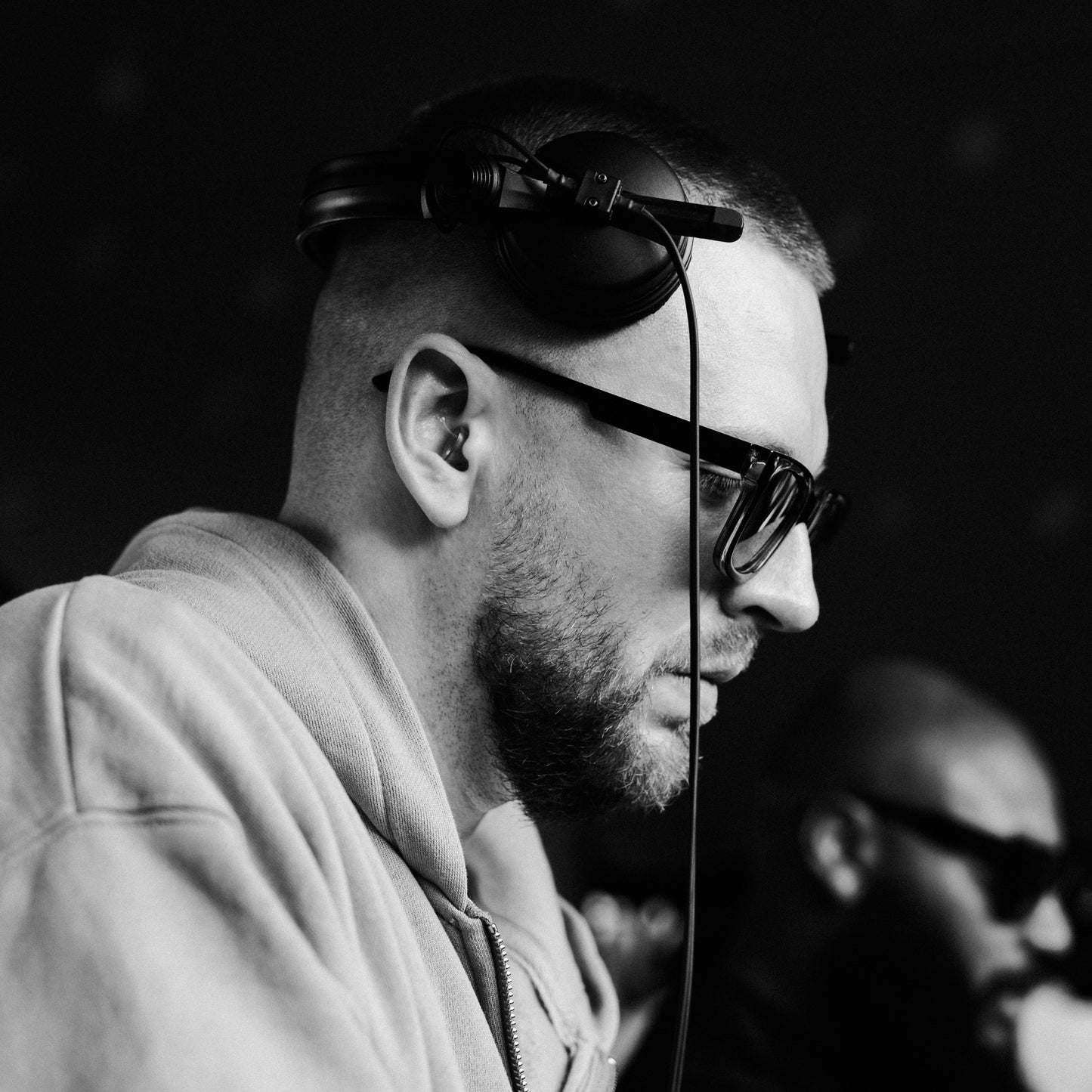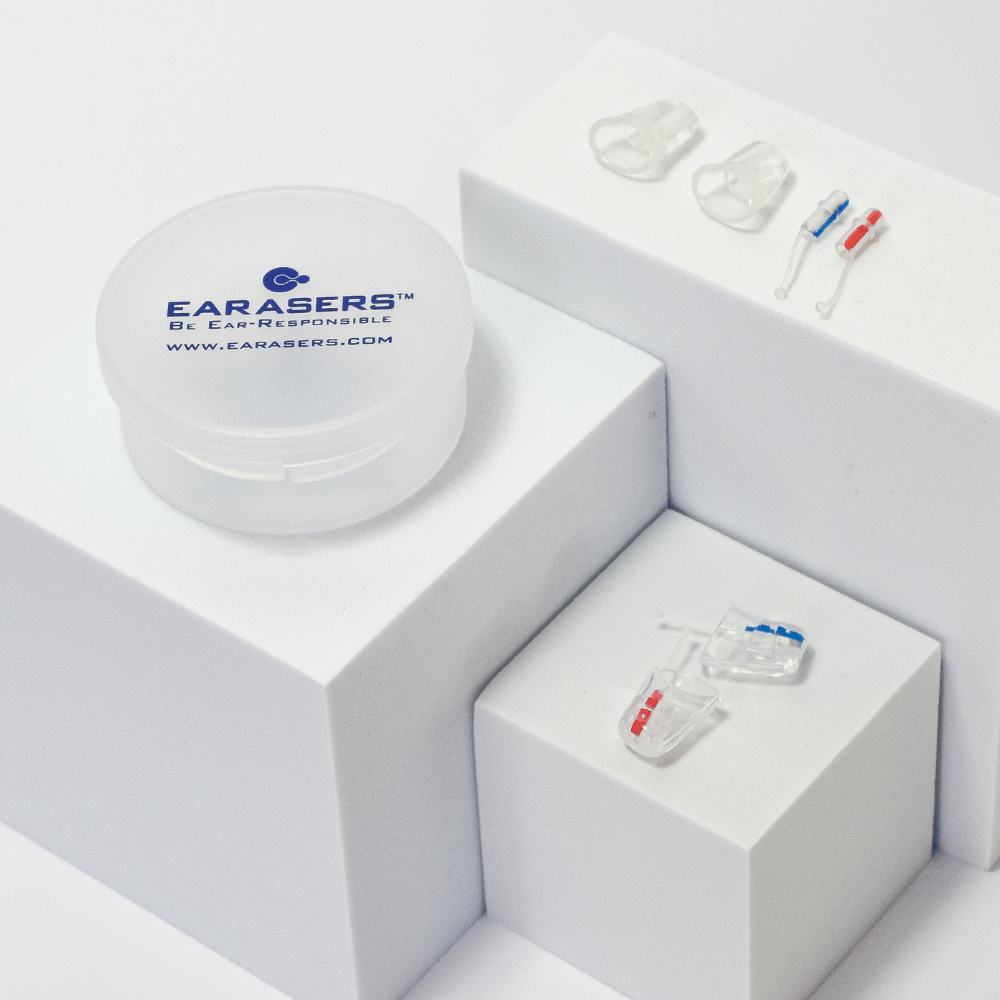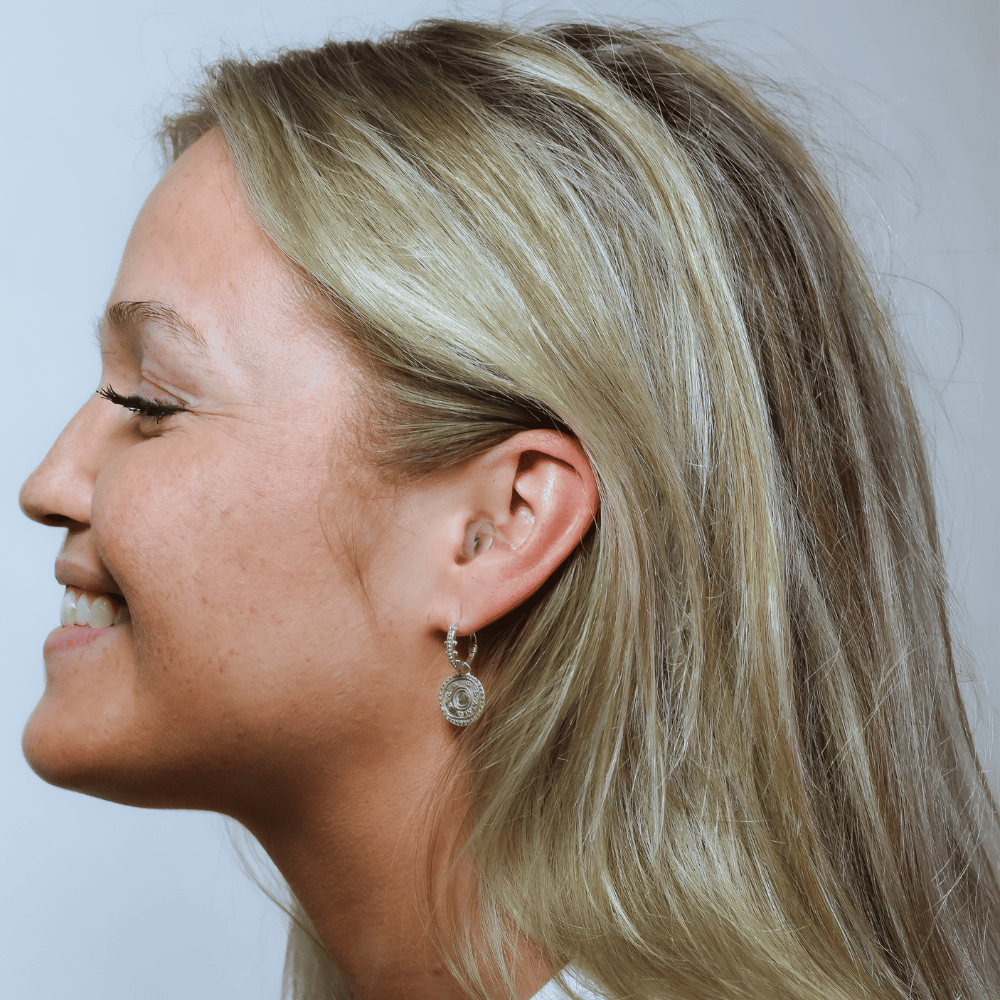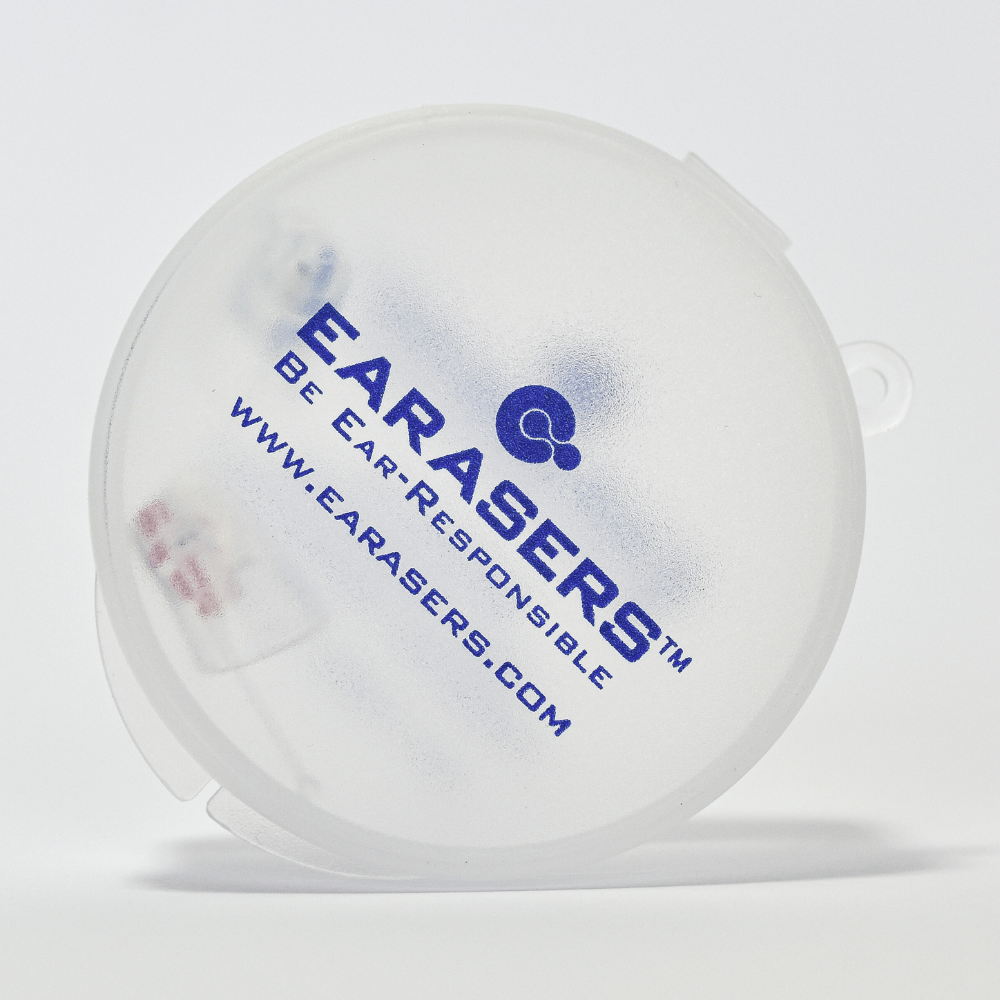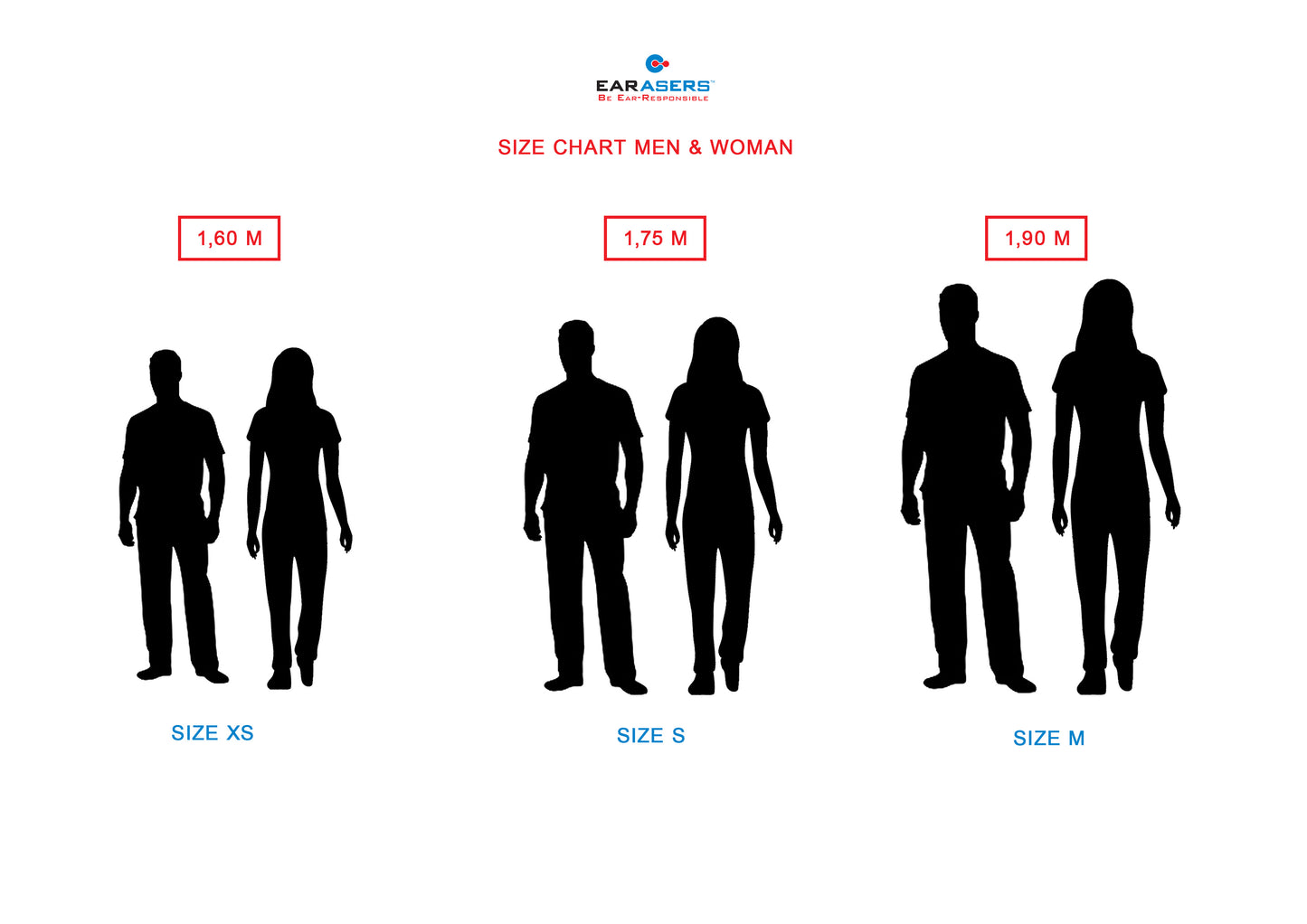 WHICH DJ's WEAR THEM?
As the electronic music scene continues to captivate audiences worldwide, the importance of hearing protection for DJs cannot be stressed enough. Thankfully, leading DJs have discovered the ultimate solution to safeguard their auditory senses – Earasers Earplugs. Renowned artists such as Franky Rizardo, ANOTR, Marco Carola, Latmun, Mason Collective, and many others have enthusiastically embraced these innovative earplugs and are reaping the benefits. In this blog, we delve into why all DJs should prioritize proper ear protection and why Earasers are the go-to choice for the industry's finest.
Crystal Clear Sound:
One of the biggest concerns for DJs when wearing earplugs is compromised sound quality. Earasers Earplugs address this issue with unparalleled precision. Constructed with advanced acoustic filters, they attenuate harmful noise levels while preserving the integrity of the music. DJ's using Earasers can enjoy an optimal audio experience, as these earplugs maintain the sound clarity and fidelity that is essential for their craft.
Comfort and Style:
DJs spend countless hours performing, often wearing headphones for extended periods. This is where Earasers Earplugs truly shine. With their discreet design and snug fit, these earplugs seamlessly integrate into the DJ's gear. They are designed to fit comfortably under headphones, ensuring a hassle-free experience throughout their sets. The sleek and stylish appearance of Earasers adds a touch of professionalism to any DJ's look, reinforcing their commitment to hearing protection.
Uncompromised Fit:
Earasers Earplugs are crafted using a medical-grade silicone material that contours to the unique shape of each individual's ear canal. This custom fit ensures maximum comfort and prevents any discomfort that can arise from wearing ill-fitting earplugs. By providing an ideal seal, Earasers effectively block out harmful noise without muffling or distorting the sound, enabling DJs to maintain their focus and perform at their best.
Praised by Renowned DJs:
The satisfaction and endorsement of famous DJs speak volumes about the quality and effectiveness of Earasers Earplugs. Artists like Franky Rizardo, ANOTR, Marco Carola, Latmun, Mason Collective, and many more have praised Earasers for their ability to protect their hearing without compromising their musical experience. Their endorsement underscores the fact that even the most discerning professionals in the industry trust Earasers as their primary defense against noise-induced hearing damage.
MusicRadar's Number 1 Earplug of 2023:
The recognition of Earasers as the number one earplug for 2023 by MusicRadar.com further solidifies its position as an industry-leading product. MusicRadar is a reputable source for music technology reviews and recommendations, making this accolade a significant achievement. The experts at MusicRadar have acknowledged Earasers for its exceptional performance, comfort, and overall quality, reinforcing its status as the ultimate choice for DJs seeking top-notch hearing protection.
Conclusion:
When it comes to preserving hearing health without compromising the musical experience, Earasers Earplugs are the undisputed champions. With famous DJs such as Franky Rizardo, ANOTR, Marco Carola, Latmun, Mason Collective, and many others enthusiastically endorsing Earasers, their reputation in the industry speaks for itself. These earplugs provide DJs with unmatched advantages, including their ability to fit comfortably under headphones, maintain crystal-clear sound, prevent muffling, and boast an attractive design. Furthermore, being crowned the best earplug of 2023 by MusicRadar.com solidifies Earasers' position as the go-to choice for DJs worldwide.
100-Day Hassle-Free Returns

Return within 100 days, no questions asked

2-Year Warranty

On all our EarAsers products
SIZE 'XS'

SIZE 'S'

SIZE 'M'
EARASERS EARPLUGS SIZE CHART
Earasers earplugs are a popular choice for musicians, concert-goers, and anyone looking to protect their hearing while enjoying loud music or noisy environments. To ensure the best fit and maximum protection, Earasers offers a range of sizes for their earplugs. It's important to note that everyone's ears are different, so best fit for your ears.
Frequently Asked Questions
How do I insert my Earasers Earplugs?

Take the string between your thumb and index finger, put it in your ear. Once sealed in the ear canal, turn and adjust so your Earasers earplug aren't visible from the front.
Will they fit?

Yep, our earplugs are fit for all, because they come with removable silicone ear tips in 4 different sizes.

So, whether you've got tiny ears or need something slightly larger, you can adjust your ear tips to fit you perfectly. Additionally, you can get foam ear tips in 3 sizes
Perfect
Veel beter en goedkoper dan alle op maat gemaakte oortjes van gevestigde merken die ik gehad heb!
Great earplugs
The earplugs are great, easy to use and easy to wear. I have a concussion and all the sounds are demped. I really suggest these earplugs
Good price for good earplugs
These earplugs are nice if you want something minimal in look and minimal in noise reduction. I found the foam earplugs to be really reductive and I like that these really just take the main edge off of the noise without seriously impacting the sound quality
Have to choose stronger filter
After using many different types and brands of earplugs I took a chance on these. These were the most expensive ones I've tried, but much less than going to audiologist for the custom fits. These do, as advertised, contain much more of the clarity of the music, soon you don't even notice you're wearing them. My only problem is they don't block enough. When playing bass in a rock band, I need to be able to hear the other instruments play. With most earplugs, ALL I can hear is the bass. With these, the music is quite clear considering, but only seems like it turns the volume down 1 or 2 notches. If they were about 2-3x stronger this would be 5 stars. My ears still ring at the end of the night, and only have a weak headache, not ringing for days. We play almost every weekend, mostly all bars and small clubs, not (what I'd consider) at huge volume. My peavey bass amp is 250 watt, and on 4 at our biggest rooms we never mic it. Looks like I do need to save my money for the custom fits at audiologist, but these will get me buy until then. They are comfortable, and small enough no one notices and they don't show up in pictures. Hope this helps. Thanks.
Absolutely worth the price
Previously I was using the Hearos high-fidelity ear plugs. They did very well, but I found that while playing with my band I was losing some of the frequencies and it caused some of the sounds to be lost in the mix. Plus, I had to take them out to talk to other band members between songs. It was just to the point that it was annoying. So I needed to try something new. These Earasers are perfect. They fit in very nicely (red=right, blue=left), are barely visible, and balance the sound perfectly. Exactly as the chart above shows, it has an even frequency response, but just enough so the sound does not damage your ears. Truth be told, at a certain volume these will become ineffective due to their low decibel protection. I play drums in a rock band and my most recent experience with these was with the (loud!) monitor at ear level about 2 feet from me. After our 14 songs my ears felt great. No ringing, no pressure on my ear drums; it felt like nothing happened. Which is why these are worth the extra money. I am recommending these to everyone I know who is in need of ear protection.