Regular price
Sale price
€57,00 EUR
Unit price
per
Sale
Sold out
Earasers Dentist / Hygienists Earplugs STARTER KIT to assist you with determining Size Silicone Sleeves / Tips ideal for your unique needs.  
Dental drills are known to generate excessive high frequencies that over time can cause damaging hearing loss. Most drills generate noise above 2KHz - and that is where Earasers Dental Earplugs provide the most protection: between 2KHz-8Khz. That may only be two octaves of vocal range, but it can cause tinnitus and ear fatigue after a full day on the job. The human voice is centered between 250Hz and 300Hz, so you will still be able to hear conversations amazingly well, while wearing these. Even better, you won't have to take them in and out due to discomfort or itching or sweating which could be a major pain due to contamination issues. The Smart Seal technology conforms to the shape of your ear canal for a more comfortable fit. Just leave them in all day…you might even go home with them in and forget they are there! Truly it happens a lot, as these are just that comfortable and clear sounding.
IT's HEAR!  The Earasers Starter Kit is ideal for first time users of our innovative 'sized' earplugs, allowing you the opportunity to determine which size Earasers earplug will provide the optimum seal.  The Starter Kit comes with TWO pairs of alternate size sleeves, and ONE pair of Earasers Revolutionary Flat Frequency Filters, and the Earasers professional insertion tool.  You now gain the opportunity to build two different size earplugs, and choose which one pair provides the best seal for your unique needs.    
Starter Kit is a great option (for):
New Users unsure of their ideal seal size
Persons who may have two different size ear canals
Gifting Earasers and not sure what size the lucky Recipient needs
More cost effective than utilizing our complimentary product size swap-out option (which is approximately $7 -$10 for U.S. shipping)
Saving time by allowing you to have two different sizes, literally at your fingertips, and not waiting for a different size in the mail  
You know you have a very small ear (or rather large), but not quite sure if you should choose our smallest (or largest) size.
Having the opportunity to try different sizes virtually guarantees your investment in Earasers is PRICELESS!  So pick up a kit today for yourself, and one for a friend! 
Size Options are:
X-SMALL/SMALL (of Silicone Sleeves/Tips)

SMALL/MEDIUM (of Silicone Sleeves/Tips) (Most common w/ Adults) 

MEDIUM/LARGE (of Silicone Sleeves/Tips)
Included will be ONE set of filters already installed in the larger of the two Silicone Sleeves.   The second set of "Silicone Sleeves" is available should you determine that a size down may be a more appropriate fit to create the necessary seal for your unique ear canal.  Using the swap out tool - you can simply move your filters from one size to the other until you determine what works best for you  overall.    
View full details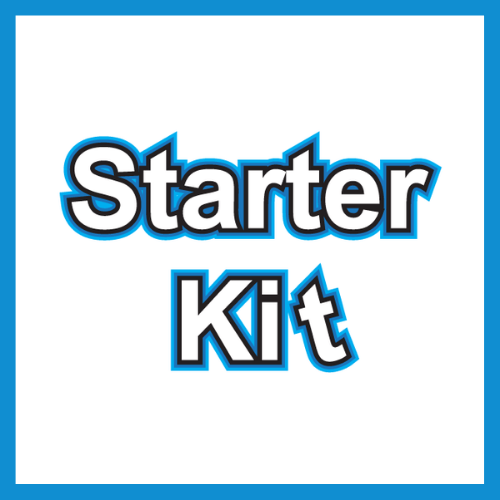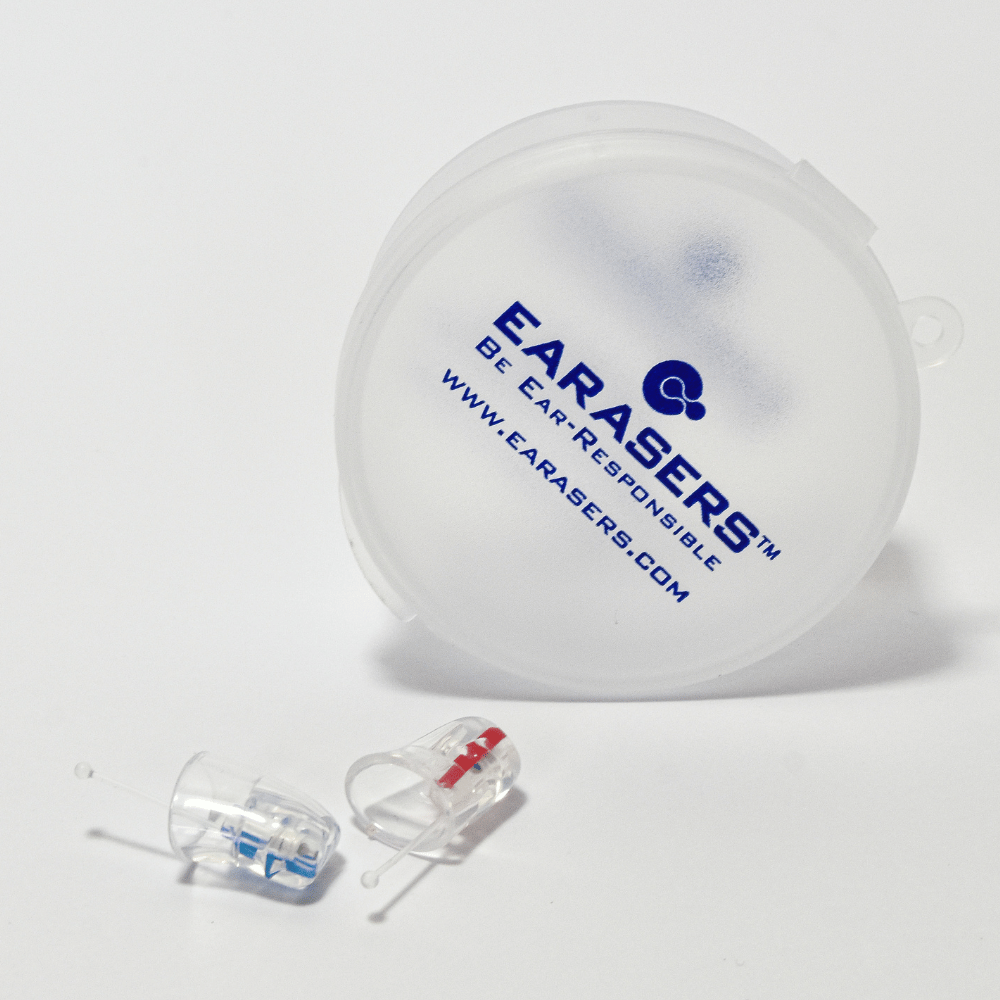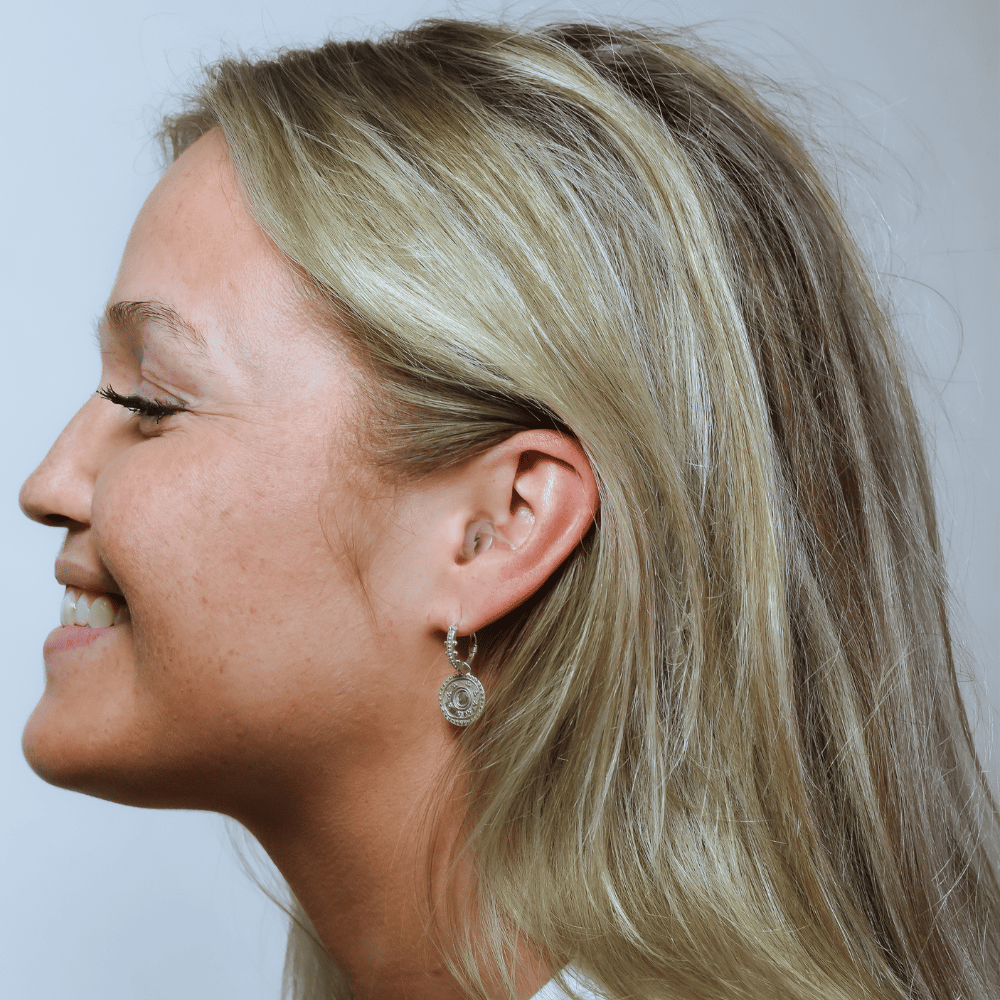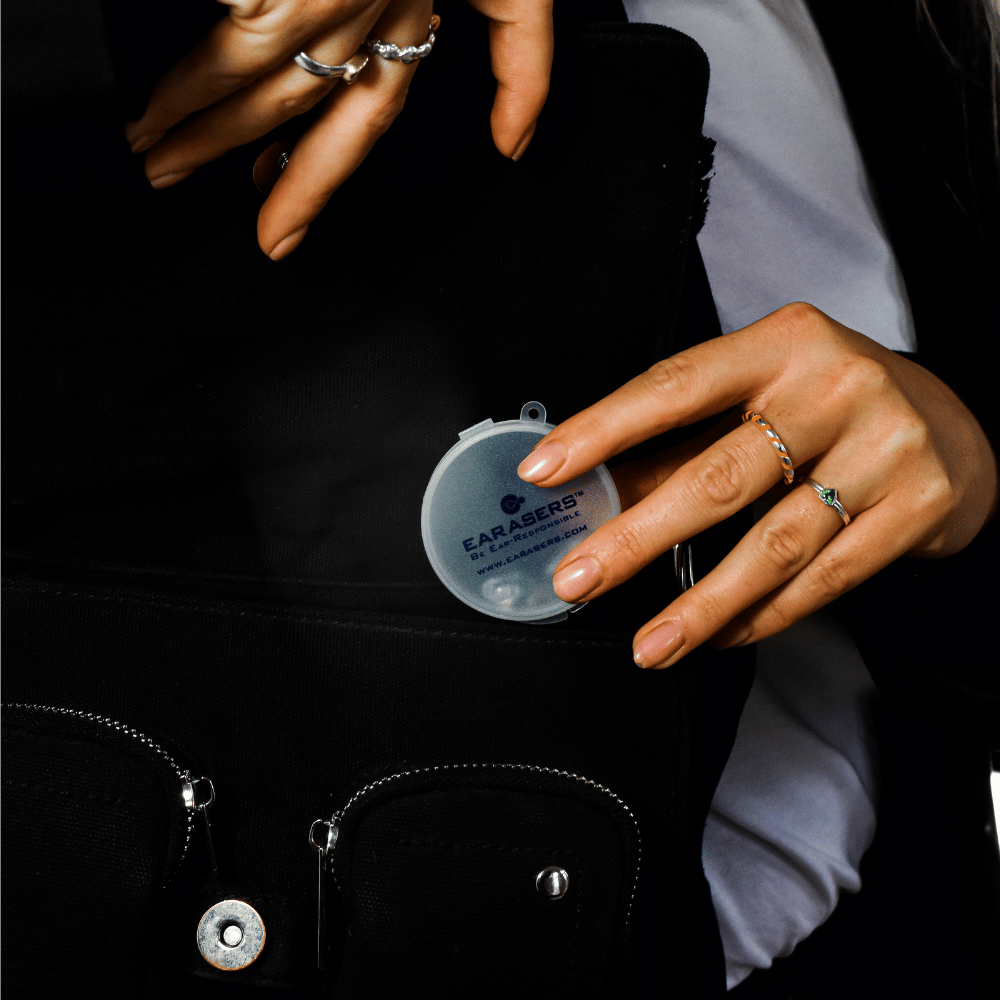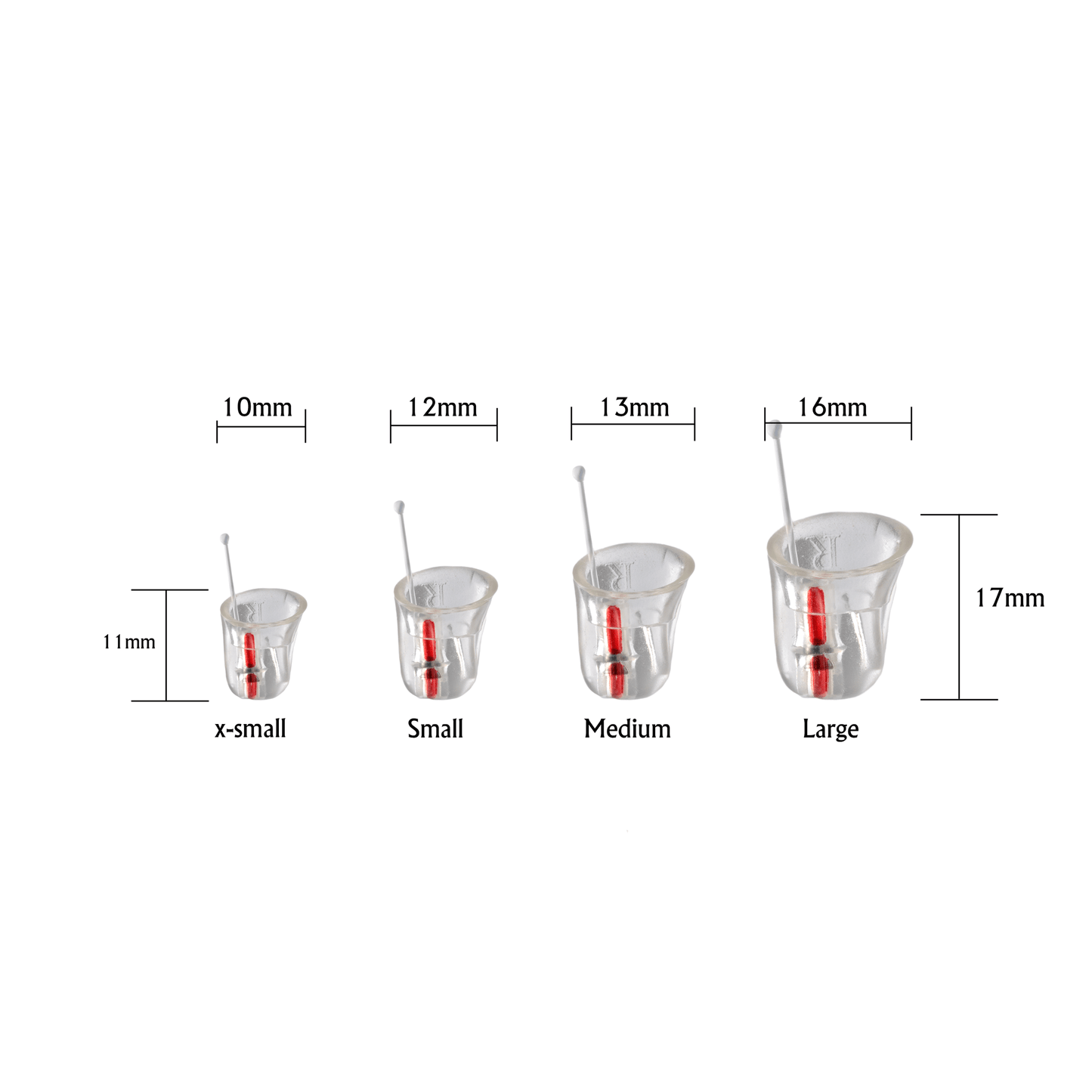 100-Day Hassle-Free Returns

Return within 100 days, no questions asked

2-Year Warranty

On all our EarAsers products
EARASERS EARPLUGS SIZE CHART
Earasers earplugs are a popular choice for musicians, concert-goers, and anyone looking to protect their hearing while enjoying loud music or noisy environments. To ensure the best fit and maximum protection, Earasers offers a range of sizes for their earplugs. It's important to note that everyone's ears are different, so best fit for your ears.
SIZE 'XS'

SIZE 'S'

SIZE 'M'
Frequently Asked Questions
How do I insert my Earasers Earplugs?

Take the string between your thumb and index finger, put it in your ear. Once sealed in the ear canal, turn and adjust so your Earasers earplug aren't visible from the front.
Will they fit?

Yep, our earplugs are fit for all, because they come with removable silicone ear tips in 4 different sizes.

So, whether you've got tiny ears or need something slightly larger, you can adjust your ear tips to fit you perfectly. Additionally, you can get foam ear tips in 3 sizes
Review for dentists
I am a dentist and have been testing them for 3 weeks in the dental office. They really make a difference in reducing most sounds and help me concentrate more at my work. They reduce effectively the airotor's and high vacuum sunction's sound but they do not eliminate them. I can have a conversation with my patient's with a small effort and as time goes by it becomes easier. At the end of the day I feel a somewhat less fatique in general. In the beginning I was not sure for my choice, but until now I think that I am going to use them regurarly.